Veja Mate - Balance of Plant: Cooperation with Siemens Energy continues
17 Aug 2022 - Veja Mate
In June 2022, Veja Mate and Siemens Energy signed a new Balance of Plant contract, continuing a successful cooperation project.
For the next five years, Siemens Energy will carry out the service work for the 402 MW offshore wind farm Veja Mate. "The signing of the new contract underlines the trusting cooperation, started in 2017, and we look forward to a continued strong partnership," Stefan Klett, Managing Director of Veja Mate Offshore Project GmbH.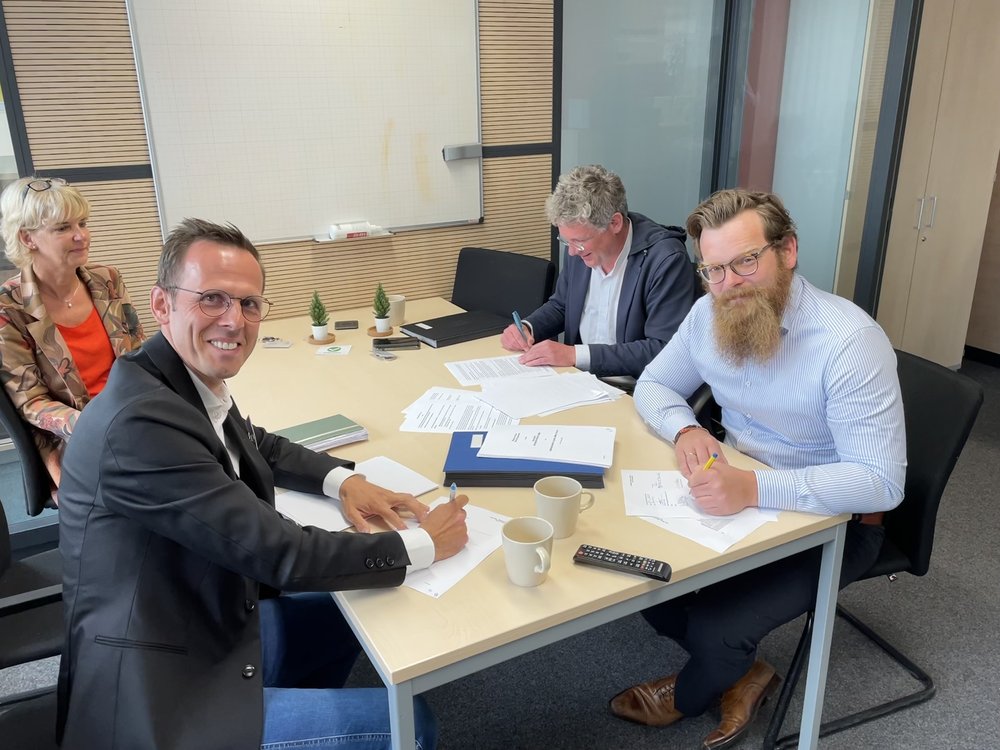 About Veja Mate Offshore Project GmbH:
Veja Mate is a 402 MW, 1,9 bn EUR offshore wind project owned by the VM Offshore Beteiligungsgesellschaft mbH. The wind farm is located about 95 km NW from Borkum Island and is producing over 1,6 TWh of green, renewable electricity annually.
For more information, contact pr@vejamate.de or visit our website at www.vejamate.de
---